By Nat Bromhead | 8 July 2020
Residents of greater Melbourne will again be under lockdown with renewed 'Stay at Home' orders coming into effect from midnight July 8.
These guidelines are set to remain in place for 6-weeks with Premier Daniel Andrews stating the main four reasons people are permitted to leave their homes. These are – shopping for food & essentials, care & care giving, work or study (if it can't be done online) and daily exercise.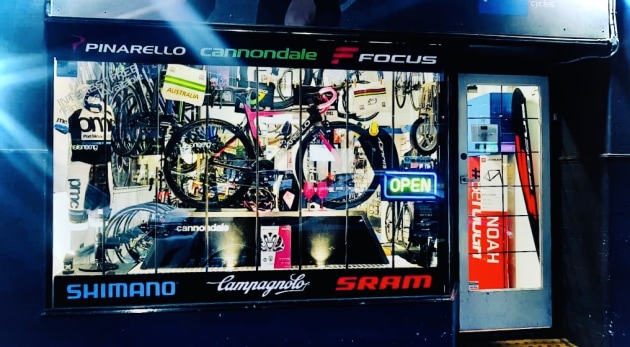 What Does This Mean For Cyclists?
Bunch and group rides are again off the agenda. Outdoor exercise and sporting activities are restricted to one other person or those within your household. A 1.5m minimum distance (between riders) should be maintained at all times.
It's bad news for track cyclists with the Darebin International Sports Centre Velodrome at Thornbury closed to all users, from midnight Wednesday 8th July, for the next six weeks. The only exception to this is for elite athletes, although this is subject to change.
Cycling Victoria have urged riders to remain responsible – to only go out solo or with people they reside with.
'Stick to routes that you know and are close to home. Do not challenge yourself or take risks; our healthcare system is likely to come under a lot of stress as the COVID-19 pandemic continues. Us, as cyclists, have a responsibility to not increased the stress of our healthcare system,' Cycling Victoria stated on their website.
And For Bike Shops?
Bike shops are permitted to remain open with each setting their own COVID-19 policy on a shop-by-shop basis. Many will be open by appointment only with social distancing measures in place. We would suggest contacting your local bike shop for further information prior to visiting.
Like a flashback to nationwide lockdown measures experienced just a few short months ago, bike shops and the industry as a whole are expected to again boom as people look to cycling as a way of exercising and spending time outdoors.
Liege Jansen of Port Melbourne Cycles said the positive retail impacts of the latest lockdown news were almost instantaneous.
"We've already seen bike panic buying this week," he told Bicycling Australia.
"If it's anything like the first round of lockdown, well that was probably the busiest we've ever been," he added. "Yesterday we sold a lot, with sales being across the board – from $700 bikes right through to $10,000 bikes. And the workshop hasn't stopped … there was a point we had to get extra help in and a lot of that workshop work is builds of those new bikes."
Smart trainer sales are again set to boom with Liege saying stock was already scarce.
"Every second phone call we get is about smart trainers," he said. "Everything we've ordered simply sells out … it's all pre sold."
Border Closures & Staying Local
On Tuesday State Premier Daniel Andrews announced residents were not permitted to travel away from their immediate area to exercise. In addition to this the Victoria / NSW & Victoria / South Australia borders were closed at midnight Tuesday with only local residents and those with special issue permits permitted to travel interstate. 
Have Your Say – How Will The Latest Lockdown Measures Affect Your Cycling Or The Sport As A Whole?