Carlos Sainz Jr. crossed the chequered flag at Monza exactly 0.04 seconds after Gasly. The tense race filled with sheer drama drew from on F1's spirit of competition that seemingly lives on.
The McLaren man recently expressed how the cars battle for that third spot behind the Mercedes cars. The fact that F1 has turned into a monotonous sport is undeniable.
The domination of the Silver Arrows challenged only by Red Bull has sucked the life out of racing. However, after a couple of weekends in Italy, it seems like the time of death has not yet been announced.
READ MORE- WATCH: Carlos Sainz Jr Pens an Emotional Goodbye Letter to McLaren
Carlos Sainz Jr claims Monza to be an eye-opener to Mercedes
"Of course there is frustration; But the way F1 works today is that it is clear that the team with the most money will always win. I don't want to take any credit from them, because the way Mercedes is exploiting its full potential right now is spectacular," said the Spaniard.
Sainz explained how the sport was turning into 'a race of who has more money' over 'who has more skills'. The moment this phenomenon starts infecting a sport, we know it's over.
"I think we could have a much more spectacular F1, and I think even Mercedes has realized how exciting a Grand Prix was without them."
This statement from the Spaniard is in reference to Mercedes accepting that though Monza was a loss for them, it was a win for F1. Lewis Hamilton might have been frustrated after the 10 seconds stop/go penalty at Monza.
However, Mercedes along with the others were graced with the actual brawl synonymous to F1.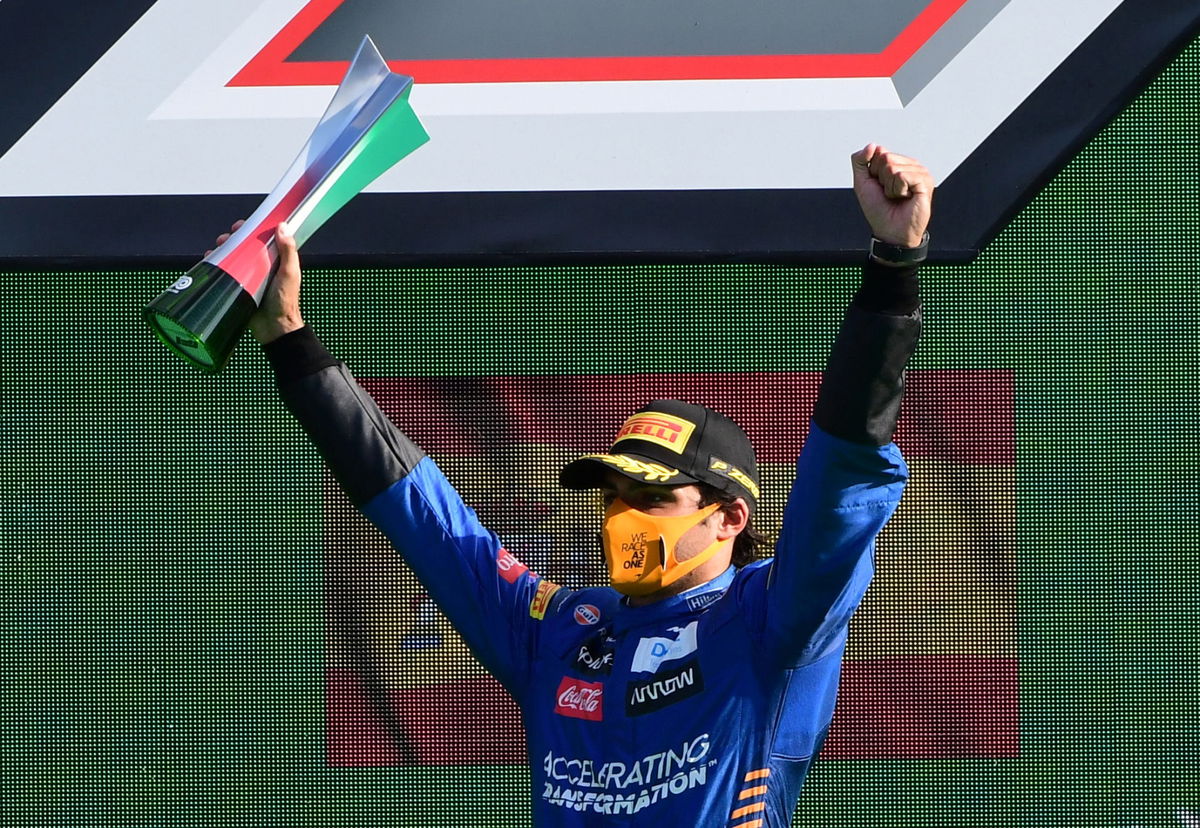 However, the Spaniard doesn't completely blame the German manufacturers. He points at others, relishing similar budgets and failing all the same. Furthermore, he praises Mercedes for utilizing their resources to the fullest.
"In fact, there are teams with similar budgets that are having a hard time reaching their level," Sainz clarified, taking a dig at Ferrari and Red Bull. "But that does not mean that I do not hope that Formula 1 changes."
The 2022 budget cap is aimed to keep F1 alive. The racers are eagerly looking forward to it, and so are the fans. The sport needs restructuring and we hope the steps taken to provide that actually make a difference.
READ MORE- Carlos Sainz Jr Opens Up on the First Time Ferrari Approached Him