Esteban Ocon says watching his new team-mate Fernando Alonso take on Michael Schumacher more than a decade ago inspired him to become a Formula 1 driver.
Alonso was the one who ended Schumacher's five-year reign as World Champion, taking the title in 2005 with Renault before adding a second to his tally a year later.
The Spaniard billed those battles as "the best moments" of his career, adding that "going wheel to wheel with Michael was tough".
It was also inspirational, at least for Alonso's 2021 team-mate.
At 24 years of age, Ocon is 15 years younger than the double World Champion and grew up watching the Spaniard battle the Ferrari legend.
It was that that "motivated" him to become a Formula 1 driver.
"Fernando is someone I really respect as a driver, I have so much respect for what he has done," he told Sky Sports.
"When I was watching Michael and him fighting he was the person giving me the motivation to be where I am today."
Driver and team face coverings are available now on the official Formula 1 store!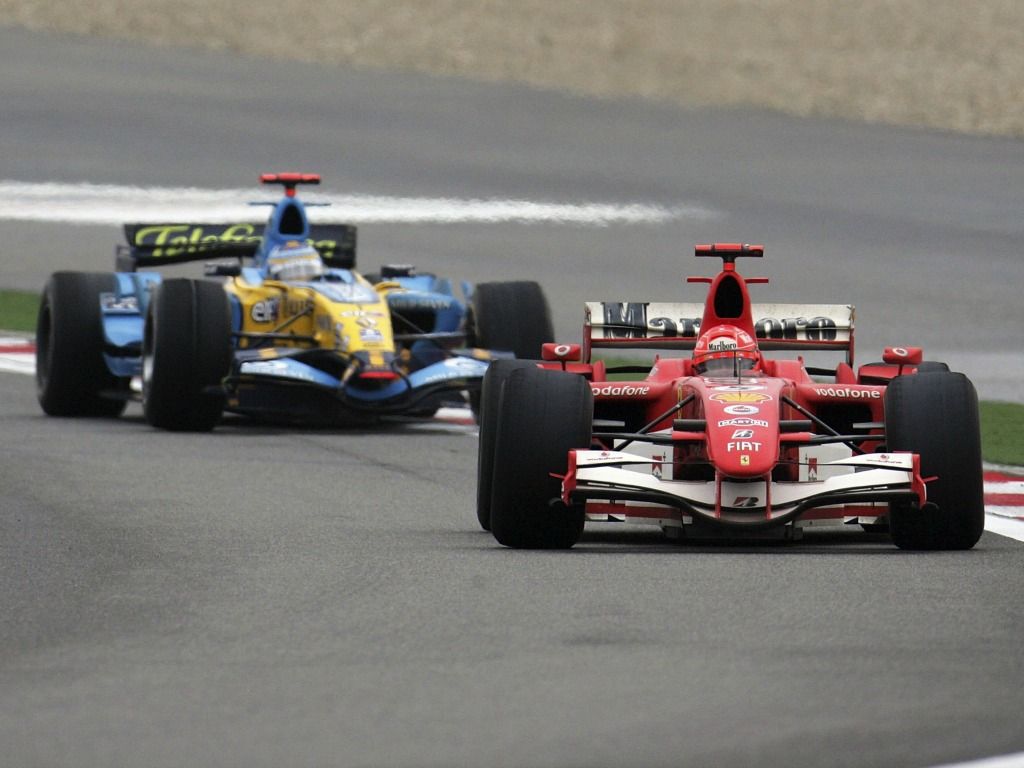 Alonso is returning to the grid after two years on the sidelines.
The 39-year-old walked away after the 2018 championship, instead trying his hand at other series after citing Formula 1's lack of competitiveness as his reason for walking away.
But despite not racing a Formula 1 car in two years, Renault have done their bit to prepare the Spaniard.
Not only has he done several outings in a two-year-old Renault F1 car but he also lined up for the team at last year's young driver test in the 2020 RS20.
Ocon is expecting his team-mate to be on the pace for the very first race of the season, the Bahrain GP.
"He has been practicing, coming to a very strong level straight away," said the Frenchman.
"He will be a very strong opponent so I'll definitely going to fight hard.
"I know what I have to face and I know I'll be sarting stronger than last year.
"I am definitely ready for the challenge but he will also be ready straight away, I know that."
Follow us on Twitter @Planet_F1 and like our Facebook page.