Kevin Magnussen's rivals have tried to knock his confidence by complaining about his driving, reckons Haas Formula 1 team boss Gunther Steiner.
Magnussen is starring in his second season with Haas, scoring 45 points and sitting eighth in the championship, but has received ongoing criticism from several of his fellow drivers.
Steiner told Autosport that Haas is happy to see Magnussen fighting hard on-track and believes complaints over the radio or to the media are just tactics to undermine him.
"We want him to race and sometimes you have to ruffle feathers if you want to get something," Steiner said.
"Nobody gives anything for free here. People say he does it on purpose: no.
"He wants to make a mark but he doesn't drive aggressive. He doesn't say, 'I'm going to go aggressive here, I'm not a pushover'.
"That creates more criticism [from] the established drivers. 'Is this young guy coming and wanting to tell me, I cannot get pass? I will bitch about it'.
"Everybody plays the game here and you need to. I'm not critiquing other drivers, they try their best to knock his confidence but they don't achieve it.
"A lot of them let go already, because they see there's no point, he's not a pushover anymore."
While Magnussen has been involved in some high-profile flare-ups, such as his clash with Nico Hulkenberg in Hungary last year or Pierre Gasly in Azerbaijan this season, he is not suffering particularly badly at the hands of the stewards.
That clash with Gasly earned him two penalty points on his licence, taking his current tally to three, with 12 triggering an automatic one-race ban.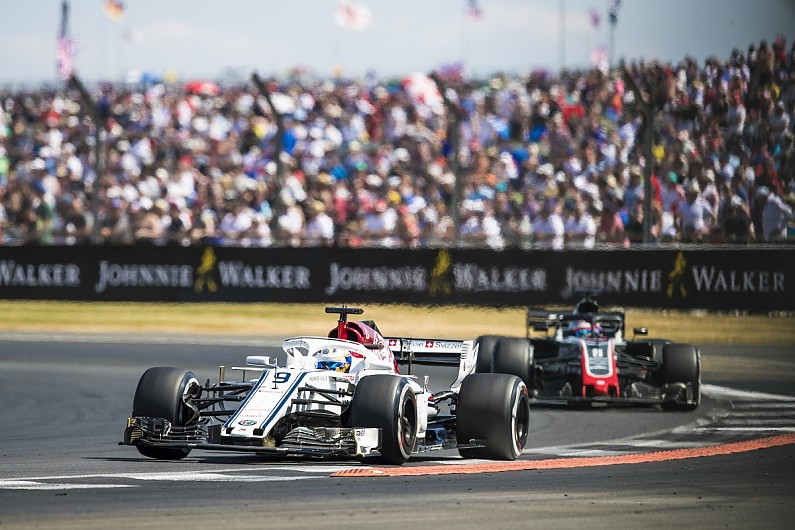 Magnussen's points tally is nowhere near team-mate Romain Grosjean's and Sauber driver Marcus Ericsson's – both are on seven points – and is also lower than Kimi Raikkonen (five) and Lance Stroll, Sergey Sirotkin and Gasly (all on four).
"I respect the other drivers, and in particular of course the ones that had success and those who have achieved what I want to achieve, the world champions," Magnussen told Autosport.
"I have huge respect, but I really don't care personally what they think.
"What matters most to me is that I extract the most out of myself and that I do the best that I can.
"If the team thinks I've pushed too hard, they'll let me know. If the stewards think that I've pushed too hard, they'll let me know.
"I base my opinion on that and I try and improve like that.
"I'm not perfect and I don't think I'm perfect. I know I make mistakes and I know I cross the line sometimes.
"But I have to find that balance in myself and in my own opinion, and not be influenced by what other drivers think."