Ferrari reserve Antonio Giovinazzi says it has been "really hard" not racing in 2018 and hopes he can prove "I'm not a simulator driver" by graduating to Formula 1.
Giovinazzi finished a close second to Toro Rosso F1 racer Pierre Gasly in GP2 in 2016 and replaced the injured Pascal Wehrlein at Sauber for the first two grands prix of '17, but has since performed only testing duties for Ferrari and Sauber, as well as appearing in some free practice sessions for Sauber and Haas, in F1.
Ferrari made Giovinazzi its third driver in 2017 and the Italian has increasingly become integral to the Scuderia's race operation as a simulator driver, helping the team work through different set-up options from its Maranello base.
That work has earned him public praise from quadruple world champion Sebastian Vettel, but Giovinazzi is determined to avoid being cast permanently in that role.
"I'm not a simulator driver – I want to be in the car," Giovinazzi said. "It's my target for next year.
"I want to have my opportunity and see if I'm ready. I want to show I'm here because I'm a good driver and not [just] a simulator driver.
"I'm already a really lucky guy. I'm already third driver in Scuderia Ferrari, where for many drivers it is maybe a dream. For me, when I signed for Ferrari it was a dream come true.
"Of course to not be on the track is really hard, but I wait one year, I'm waiting now. But like I say, I want just my opportunity and show I'm here because I'm a good driver."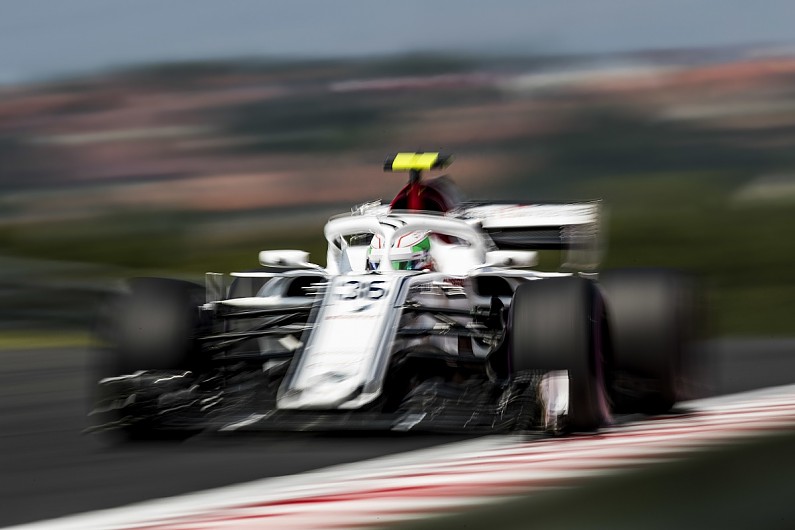 Giovinazzi has participated in two free practice sessions for Ferrari affiliate Sauber in 2018 and hopes to use the opportunity as a springboard into a race seat with the squad for 2019.
"I'm really happy with the team, they are working really well at Sauber," Giovinazzi added.
"Why not? But we need to wait. Now our focus is to have a good feeling with the car and try to know all the people in the team – the mechanics, engineers. And then if it will happen I will be already ready with all the team.
"It depends on the moves of the other drivers. [There are] a lot of rumours [about whether] many drivers will change teams or leave.
"We need to wait. For sure the target is to be on the grid. I hope I can be on the grid next year."