Fernando Alonso will "definitely" make a Formula 1 comeback if McLaren returns to the front in grand prix racing soon, former team-mate Jenson Button believes.
Alonso, who rejoined McLaren for a second stint in 2014 but has been unable to add to his 32 F1 wins and 97 podiums since, announced earlier this week that he would be stepping away from the series at the end of the year.
But the 37-year-old left the door open for a return to F1, particularly if McLaren improves – stating: "I know they will come back stronger in the future and it could be the right moment for me to be back in the series".
Button left F1 in similar circumstances two years prior, and while he did make a one-off appearance replacing Alonso in Monaco last year, he has not pursued a full-on comeback and now races in sportscars.
But the 2009 world champion is convinced Alonso would jump at the opportunity to be back in F1 if he can land a competitive seat.
"It's always down to the individual when they choose to leave Formula 1," Button said.
"He has done the same thing as what I chose to do – leave but leave it open, for one year after, to go back. I think that's the right option to do.
"And if the McLaren's quick and it's winning races, he'll be back to Formula 1, definitely.
"Every driver in the world would love to be in a winning car in Formula 1. You retire, I think, because you get bored of the travel and the stress of it, and if your results aren't there, there's no reason to be there.
"If the car is quick, I'm sure he'd want to jump back in in 2020."
Alonso claimed that his decision was spurred on by "very poor" track action and not McLaren's middling results.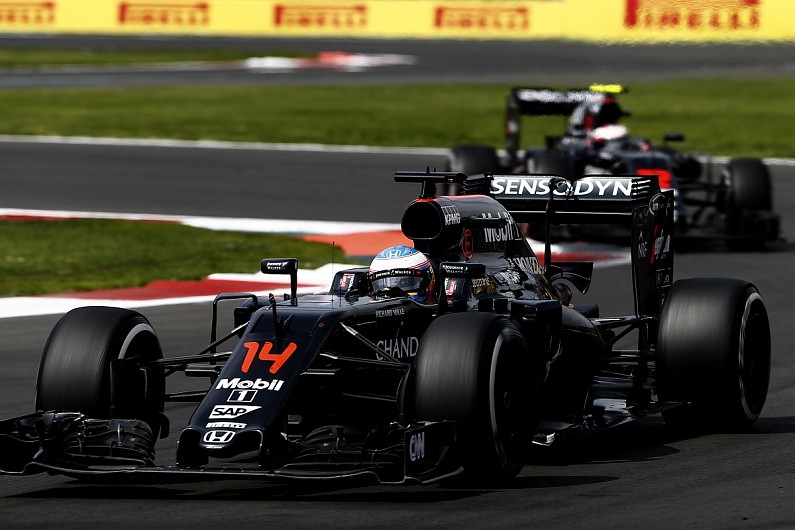 Button, who is racing alongside the Spaniard in the World Endurance Championship this year, said the complete dominance of Alonso's Toyota team in the WEC put that line of reasoning into question.
"His comments were maybe not the best, in terms of 'the racing is more boring'. I mean, he's racing in WEC, and the only competition is his team-mate here, you know what I mean?" said Button.
"I don't think you can really say that, but I understand where he is.
"If he's racing for a win, he's going to enjoy it a lot more.
"But when you've won multiple world championships like him, and you're fighting in the midfield, it does get boring after a while."
Reflecting on Alonso's F1 career, Button described him as his "toughest team-mate" – having previously stated that Alonso had been a "bigger challenge" as a McLaren team-mate than fellow champion Lewis Hamilton.
"He's been exceptional, to win two world championships and be so close a couple of other times, there aren't many people who get to do that," Button said.
"My toughest team-mate. I really enjoyed it, though."