Kevin Magnussen is enjoying working with his team-mates in Endurance Racing, as opposed to fighting them in Formula 1.
The Danish driver departed Formula 1 at the end of the 2020 season, and in the WeatherTech SportsCar Championship he now finds himself working alongside his team-mates Scott Dixon and Renger van der Zande as part of the Chip Ganassi Racing team.
It is a far different situation to that of Formula 1, where the first aim is to beat your team-mate, and Magnussen is glad to be away from that "weird" dynamic.
"I really like being able to work with my team-mates properly, and not fighting against each other. It can be a pretty hostile environment to be in, especially Formula 1," he said when appearing on the WEC Talk podcast.
"Your absolute worst enemy is your team-mate in so many senses, you get measured up against your team-mate in Formula 1, it is not really possible to compare across teams, so the way to move forward in F1 is to beat your team-mate and beat him big.
"That becomes such a tough environment to be in. And actually it isn't always fun, because in the same Haas I was team-mates with Romain Grosjean and actually I really liked the guy, and it was tough because we both knew that we had to absolutely kill each other to move forward, and on the other hand we got on quite well outside of the car.
"It just creates this weird tension and weird atmosphere."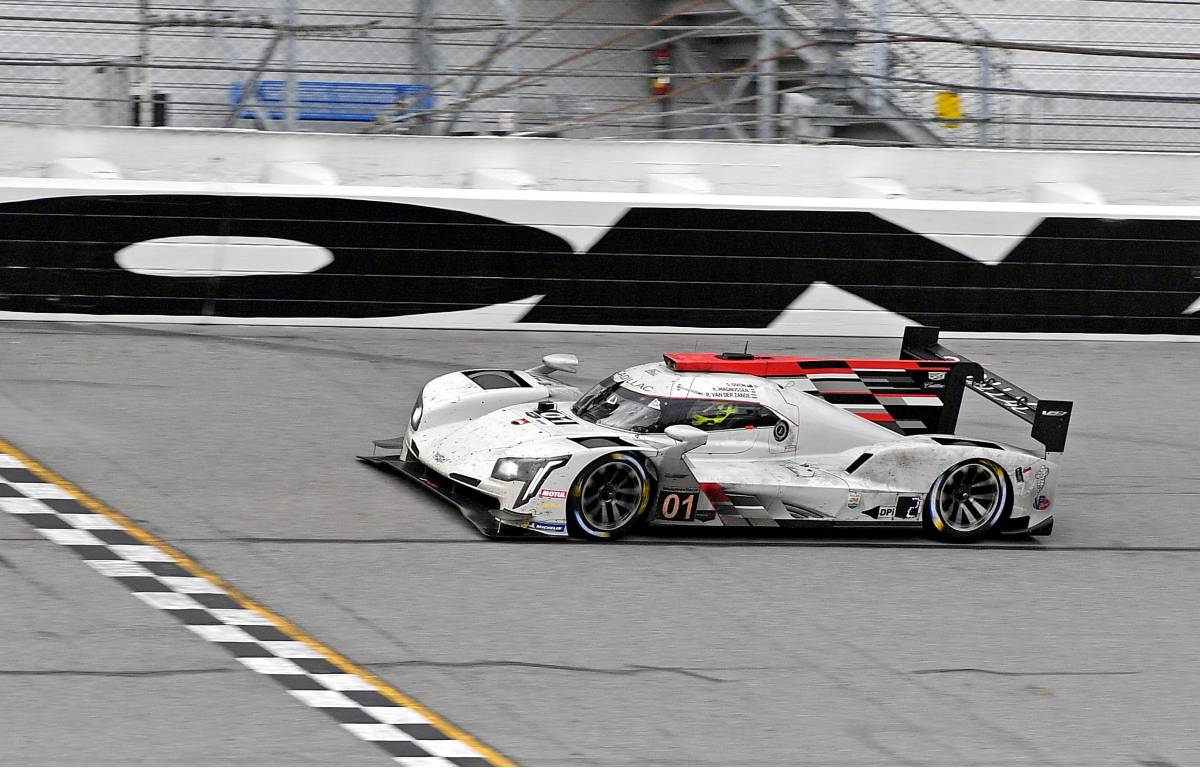 Driver and team face coverings are available now on the official Formula 1 store!
Magnussen was thrown in at the deep end with his endurance racing debut arriving at the iconic Daytona 500. But thankfully his father Jan has been racing in this format for over 20 years, so Kevin knew what to expect.
"It was a little bit, but then again on the other hand it was pretty smooth really," he said when asked if Daytona was a culture shock.
"I've been at many of my dad's races during his time, he's raced in endurance racing for more than 20 years, then of course I've been following him very closely. So I'm very comfortable with how endurance racing works and know that world quite well through him.
"So it wasn't such a big culture shock, but for sure there were still a lot of things that were new to me, like racing on a track with different categories and classes and going through traffic, that was stuff I've never had to deal with before.
"And sharing the cars with other drivers as well is a new thing, just the way you work within the team and how you work on the setup and go about working on the car, it's all a bit different.
"But I really enjoyed it, it was a good experience."
If we hadn't had a puncture with 5 laps to go, I think we would have had a really good chance of winning the race. Motorsport is tough sometimes. Thanks @CGRTeams for an awesome race car. Great job by my teammates @Rengervdz & @scottdixon9. 12h of Sebring next! pic.twitter.com/wHFDY2cOJG

— Kevin Magnussen (@KevinMagnussen) February 1, 2021
A late puncture for van der Zande cost Chip Gannasi a shot at Daytona victory, and a debut win for Magnussen, but it is this pursuit of victory which the Danish driver is glad to have back in his life.
Magnussen's only Formula 1 podium arrived in his debut race at the 2014 Australian Grand Prix.
"For sure, it is the main reason why I didn't really try to stay in F1," he explained when asked if he came to endurance racing to rediscover that winning feeling.
"I would have loved to stay in F1 if I could have found a place to fight at the front, but I just didn't really see that happening. So I'm excited that I'm able to get back to really winning races and focusing on enjoying what I do.
"Don't get me wrong, it's awesome to race in F1, the cars are fantastic and it's a childhood dream to be racing in Formula 1, but at the end of the day if you know you can't fight for wins, after seven years that becomes old, it's hard to stay motivated and it's hard to really enjoy it if you know that you are not going to be in contention for wins.
"So I feel like I needed a change, the way that I looked at it was that if I don't get closer to a deal with a top team then I need to find something else in one of these other awesome forms of motorsport outside of Formula 1.
"I miss the feeling of winning and fighting for championships, pole positions and just fighting at the front, I missed it too much."
Follow us on Twitter @Planet_F1, like our Facebook page and join us on Instagram!