Mercedes and its Formula 1 fuel and lubricants supplier Petronas have been discussing how they can work together in other areas of motorsport using alternative fuels.
The two companies have worked together in F1 since 2010, with Petronas becoming more prominently involved technically since the introduction of V6 turbo-hybrid engines in '14.
Mercedes will enter the electric single-seater series Formula E in 2019 as part of a mass expansion of electric motorsport, while the World Endurance Championship is committed to having hydrogen fuel cell cars at the Le Mans 24 Hours in the future.
Petronas Lubricants International CEO Giuseppe D'Arrigo told Autosport that his company and Mercedes, as well as others, were looking at alternative fuel projects together.
"We're excited," said D'Arrigo at the recent launch of Petronas's search for a new Mercedes F1 trackside engineer in conjunction with the team.
"We discussing now with Mercedes – and not just Mercedes, because this goes beyond the racetrack – to find a way to better represent both of our companies in this space.
"There are different competitions, different spaces where you can operate, and we're looking at the technological solutions we can provide.
"And [looking] at how we can be relevant as an energy in those spaces and, equally, going beyond that into everyday use.
"We're talking to many OEMs and are already operating with them for battery pack fluids and other functional fluids that actually help the hybrid technology in particular to function, whether that is in commercial vehicles, passenger vehicles or agricultural vehicles."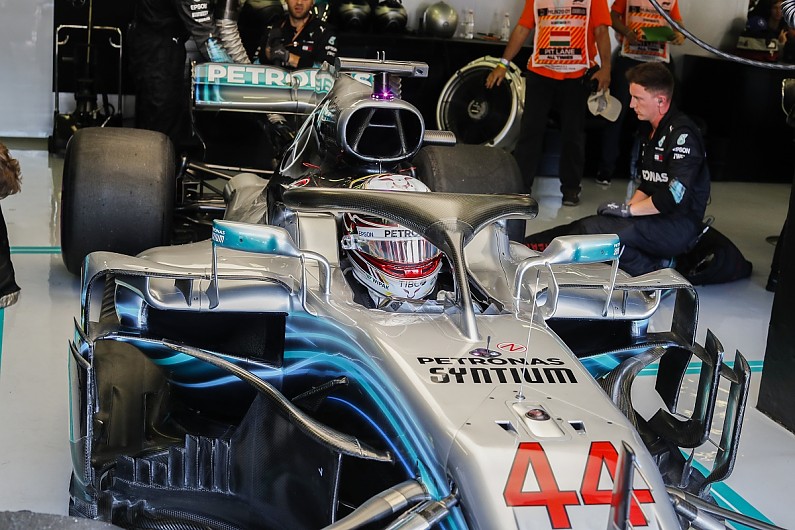 D'Arrigo admitted it would be unrealistic to think such technologies could become sustainable in the short-term.
But he said Petronas is preparing to invest significant resources to new projects.
"If you're looking ahead, we're hopeful of finding a better way to move in the future," he said "A way that's not polluting, and which has a limited or no impact on the environment.
"That's something that's good for everybody and we support that transition.
"There will be a transition to hybrid, but to look far ahead, in the future we will potentially have an EV solution that will provide a sustainable and non-impactful way of mobility.
"That will happen and a company we have to challenge ourselves to find the best transition solutions to achieve that.
"We made a pledge to commit 35% of our budget to emission-reduction projects over the next few years."