Mercedes says it is turning its Formula 1 car and engine factories "upside down" in the bid to keep adding performance in its fight against Ferrari.
With Lewis Hamilton recently increasing his world championship lead despite Ferrari currently having a faster car, his Mercedes bosses are fully aware that the team still needs to improve.
Ahead of next weekend's Singapore Grand Prix, an event where Mercedes has struggled for pace in the past, the team has promised to raise its game.
"We will give it everything in Singapore and all of the remaining races," said Mercedes motorsport boss Toto Wolff.
"We will turn the whole factories in Brixworth and Brackley upside down to extract performance, and go to Singapore with the aim of doing the best.
"Whether that is good enough to win the race or not I don't know yet, but the next seven races are going to be maximum attack."
Mercedes pulled off a brilliant win in Italy last weekend, when Hamilton was helped by a mistake from Sebastian Vettel and blistering tyres on Kimi Raikkonen's car.
Hamilton's team-mate Valtteri Bottas believes the two top teams remain closely matched, and tyre usage is the key differentiator.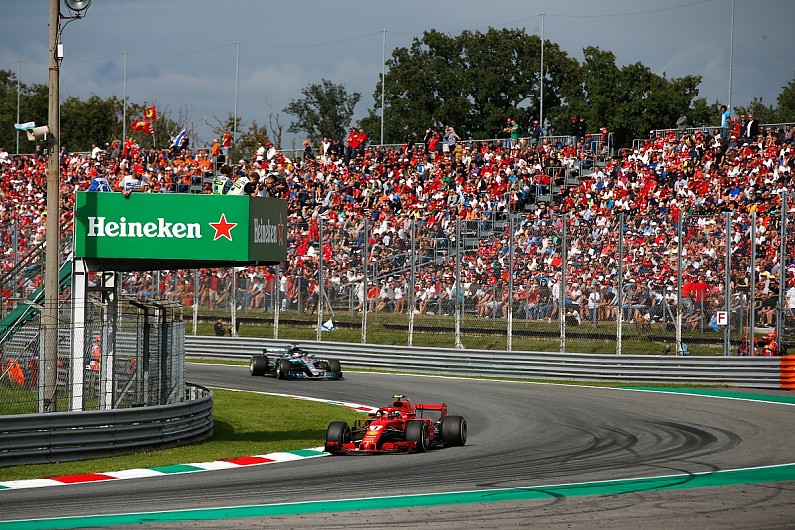 "It is not much [between Mercedes and Ferrari]," said Bottas.
"I think they have a little bit more power, more straightline speed, and in the corners the difference is minimal.
"It depends on the corners, it depends on which team gets the tyres working better.
"In Spa, we were blistering the tyres, [in Monza] Ferrari was and we weren't.
"It is very close – there is not much in the cars, so it definitely will be interesting seeing in Singapore if we have made improvements for that kind of track.
"But I think all the tracks coming up it really depends how good the upgrades we are bringing are going to be, and which upgrade they are going to bring. Any small gain is going to be a big benefit."

Bottas is still yet to win a race in 2018, a statistic he conceded was "amazing", but does not think he will have to wait until the title battle is over before being allowed to fight for victories.

"It's quite disappointing and amazing that I haven't won a race this year," he said.
"It's been quite close many times, especially in the first third of the season. I really want to win races, that's why I'm here.
"I don't think the only way the next few races is that Lewis is secure in the title [battle].
"If I have good pace, a good qualifying, I'm strong in the race, I think I can definitely win, but for sure it's a bit more simple if Lewis secures the title."