Four days before the Tuscola volleyball team played its final home game, the Mountaineers celebrated senior night against T.C. Roberson.
It was a chance for the squad's three seniors – Jade Monday, Livy Rich and Shelby Glance – to bask in some well-deserved recognition for their contributions to the program over the past four seasons. It was also an opportunity for the trio to reflect on its most memorable high school volleyball experiences.
For Monday, that meant recounting the time she helped her team by taking a spike off the face.
"[It] was freshman year and we were playing West Henderson," she said. "The score was something like 10-0, with them winning. When I was on defense, a girl spiked the ball and it hit me in the face. [The ball] flew all the way across the court and we finally got a point."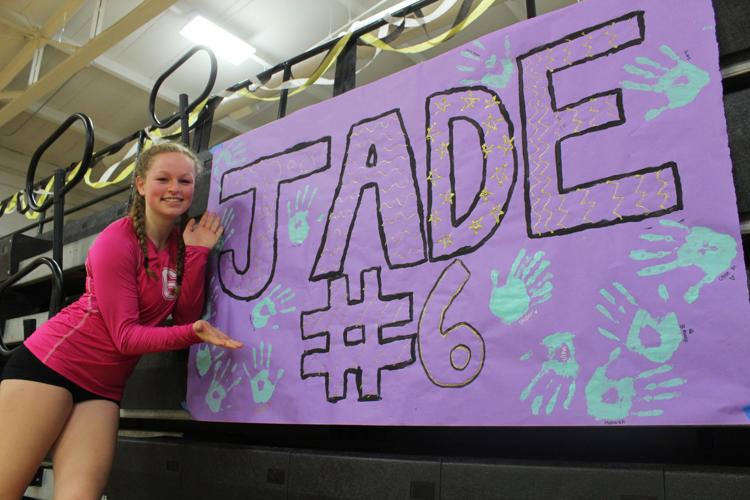 Jokes aside, Monday, who sang the national anthem before the match with her friend, Megan Mehaffey, is part of a senior class that has catalyzed a sea change within the Tuscola volleyball program.
From 2013-15, the Mountaineers went 1-53. The seniors on this year's team were freshmen on that 2015 squad, which finished 0-17. Pam Bryant, a former player at N.C. State, was named head coach in 2016, and the Class of 2019 enjoyed its first taste of victory in its sophomore season opener at A.C. Reynolds.
Rich, who was also in the homecoming court at Friday night's football game, listed that inaugural victory as her favorite high school volleyball memory. Her self-proclaimed biggest achievement as a Mountaineer was leading the WMAC in aces and assists her junior year.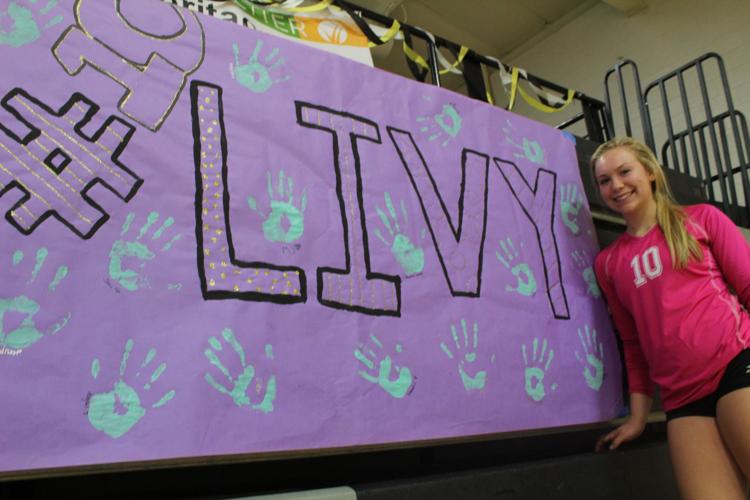 Rich was recognized after the first set of Monday's Pink Out match against rival Pisgah for tallying her 1,000th career assist – a landmark she reached earlier this season.
"I had no idea I was being honored…" said Rich. "I hit my goal earlier this year, but my parents wanted to make it a surprise for the Pisgah game. This accomplishment means the world to me…all of my hard work has paid off."
"It was an amazing night with being honored and beating Pisgah – again," she added.
For Glance, whose younger sister, Gracie "John" Glance also plays on the team, the most memorable moment of her career was winning a first round playoff game last season against favored Jay M. Robinson. That was Tuscola's first postseason victory in at least a decade.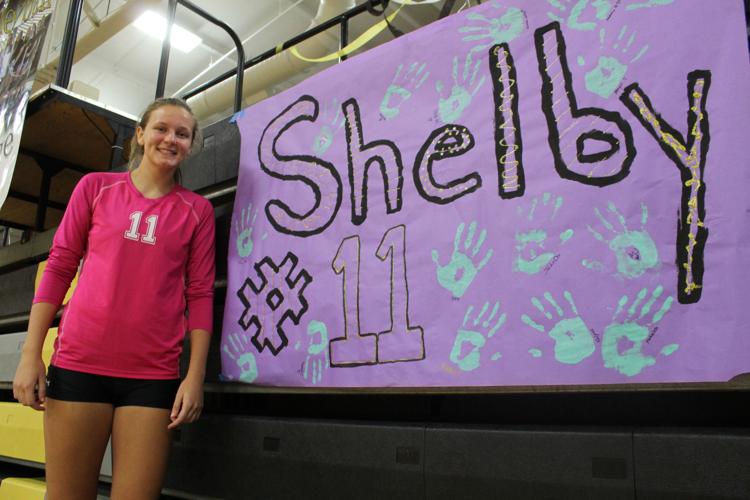 All three girls plan to attend college after graduation. Monday wants to major in health administration or biology, while Rich plans to pursue nursing.
No matter where life leads them, the Class of 2019 can take pride in the fact that, side-by-side, they helped shape Tuscola volleyball into a well-respected program.
"They've been the emotional backbone for this team," said head coach Pam Bryant. "I'm super proud of all of them. They've meant a lot to the program and what we're trying to do going forward."