Tampa is set to get a new dedicated rowing studio when local wellness entrepreneur Bradford Stevens expands his VKNG Fitness brand into a new venue in North Hyde Park.
Located at 1221 West Cass Street, the boutique-style VKNG Row facility will feature seven rowing machines and a single class offering to begin. As business and attendance grow Stevens says he plans to add more machines and programming that includes combination classes (such as yoga and circuit training) for rowers with different levels of experience.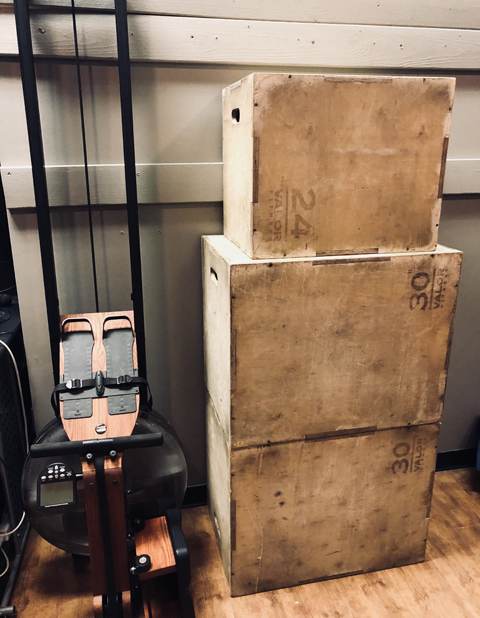 Rowing is an athletic, low-impact, and an exceptionally technical sport, so Stevens wants to make sure his attendees are rowing properly before focusing on growth. "Not a lot of people actually know how to row correctly," Stevens says. "Once people are rowing correctly we plan to offer a little larger class sizes."
Stevens is committed to crewing, competing for the varsity team at the State University of New York. After earning a Masters in Exercise Science, he relocated to Tampa and worked with a handful of local crew teams, serving as head coach of both the University of South Florida's men's rowing program and The Stewards Foundation, a nonprofit that supports local youth rowing groups. 
VKNG Row is the newest addition to Stevens' VKNG Fitness Studio which he opened in Channelside in 2012 and later moved to North Hyde Park.
"North Hyde Park is where I developed my core base," he says. I feel it's important to be near Tampa's urban core with all the development that's going on there."
VKNG Row will launch on September 15th with individual classes starting at $25 and unlimited memberships around $189. The new venue's atmosphere will blend "dark lights, loud music, and rowing" into a sort of transcendental experience, according to Stevens.
If you're yearning for the open sky, Tampa's recently finished Julian B. Lane Riverfront Park — complete with its own boathouse — is a short walk away. A number of local crew teams launch from the facility.