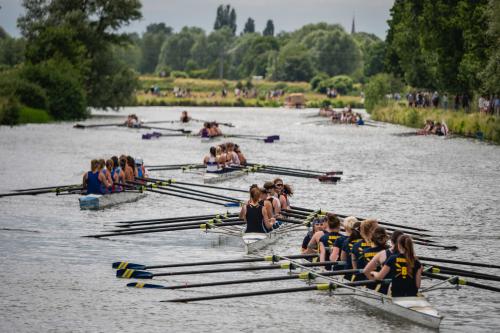 The annual May Bumps and the Boat Race are some of the highest-profile events on the Cambridge calendar, and have long been associated with Cambridge's peculiar traditions. However, Cambridge's fixation on rowing is both detrimental to other sports at the University, and forms part of a wider problem, with far-reaching implications beyond the world of sport.
The University's focus on rowing manifests itself most strikingly in the issue of sports funding. As information made available to Varsity revealed, in the 2017-18 academic year the University allocated just £104,577 in sports service club grants to all its sports clubs. This is the only direct funding that University sports clubs receive. In spite of this, it saw fit to donate £600,000 to Project Ely, a project involving the construction of a brand-new, state of the art £4.9 million boathouse (opened in 2016) for the University's three elite-level boat clubs – the men's Boat Club, the women's Boat Club and the lightweight Boat Club.
The University's decision to splurge on a state-of-the-art boathouse is all the more questionable given the shaky financial situations of other University sports clubs. Last year, the women's University football teams continued to struggle even to find floodlit training pitches for use over winter. Funding issues forced the Cambridge University Ladies' Netball Club to demand higher subs from its members, reaching £185 per person, while resorting to asking members to buy their own kit and playing dresses.
The Netball Club, incidentally, last year received less direct funding in sports service grants than the women's Boat Club, despite a membership intake of over double that of the women's Boat Club.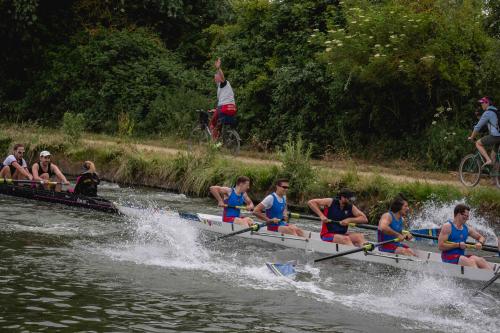 This preoccupation with rowing extends to college sport. Figures leaked to Varsity, for example, reveal that the Magdalene College Boat Club received nearly nineteen times more in funding than the next best-funded sports society, and over a third of the total budget spent on societies at the college.
The upshot of all this: not only did the men's first eight recently benefit from the coaching of an Irish Olympian, but the Boat Club was also this year able to hold an Easter training camp at Lake Bled in Slovenia where they had full use of the Olympic-standard International Rowing Centre. In fact, a former Magdalene Amalgamation Club (AMAL) committee member expressed his "fear that this disproportionate amount spent on the boat clubs may be detrimental to the sporting opportunities of non-rowers".
So, what does Cambridge's obsession with rowing and the Boat Race say about us? Rowing is, by necessity, a restricted and elitist sport. Participation requires a boat, oars and access to a river. An average racing boat costs around £10,000. An average set of oars costs arounds £1,000.
As of March 2016, of the 550 organisations that made up the membership of British Rowing, 105 schools were registered – but of those only 12 were state institutions. Indeed, the Eton Boating Lake, built at the cost of around £17 million, provides a potent symbol of the benefits bestowed on the privileged when it comes to rowing.
"The Oxford and Cambridge men's eights at the 2018 Boat Race contained four times as many old Etonians as students who had gone through the British state education system."
Hardly surprising, then, that the Oxford and Cambridge men's eights at the 2018 Boat Race contained four times as many old Etonians as students who had gone through the British state education system.
This elitism extends to college rowing, where those who have been exposed to the sport from an early age, with all the privilege that this entails, have a big advantage: of those educated in the UK, 62.5% of the Lady Margaret Boat Club's M1 crew, who retained their headship at this year's May Bumps, hailed from independent schools which offer rowing.
Though some colleges do an excellent job in ensuring that rowing is open to beginners, its upper echelons are still dominated by the those who arrive at Cambridge already several steps ahead. If sport acts as a mirror on society, Cambridge's fascination with rowing is symptomatic of the institution's all-pervading sense of privilege.
Indeed, rowing at Cambridge with its rich historical tradition, has been a quintessential part of the Cambridge experience for decades. Students, both novices and experienced schoolboy rowers alike, should continue to be given the opportunity to row at Cambridge.
The problem lies in the fact that the sport is lavished with so many resources, when other sports are so underfunded. It's time for the University to cease its preoccupation with rowing and adopt a healthier, more balanced approach to sport: stop giving rowing special treatment and start treating all sports equally.
The University might reflect on the message that its fixation on rowing sends out to potential applicants. It may be just another one of Cambridge's distinctive customs, but this can contribute to making Oxbridge appear different and exclusive, fostering an intimidating atmosphere to newcomers. To students at ordinary state schools up and down the country, Cambridge's rowing obsession reinforces the damaging stereotype of Oxbridge as an elitist, alien world.